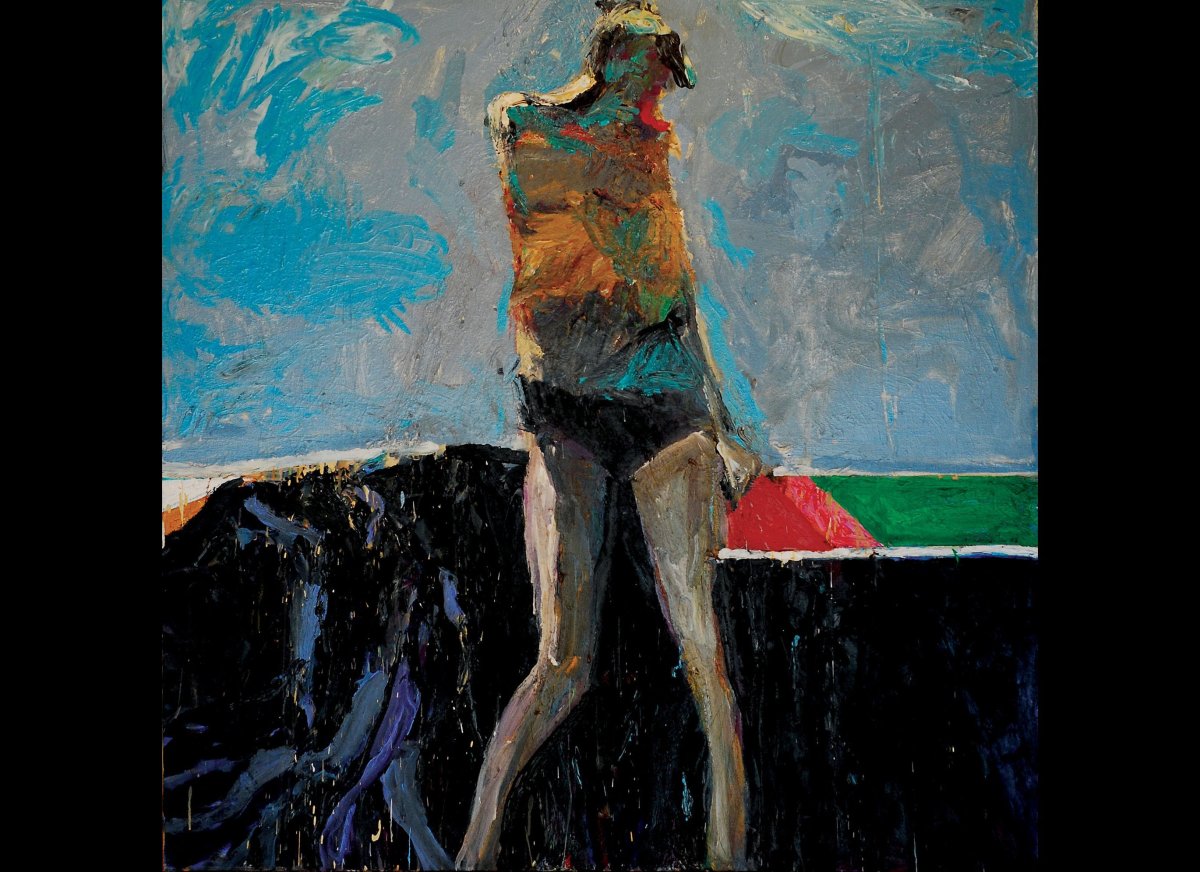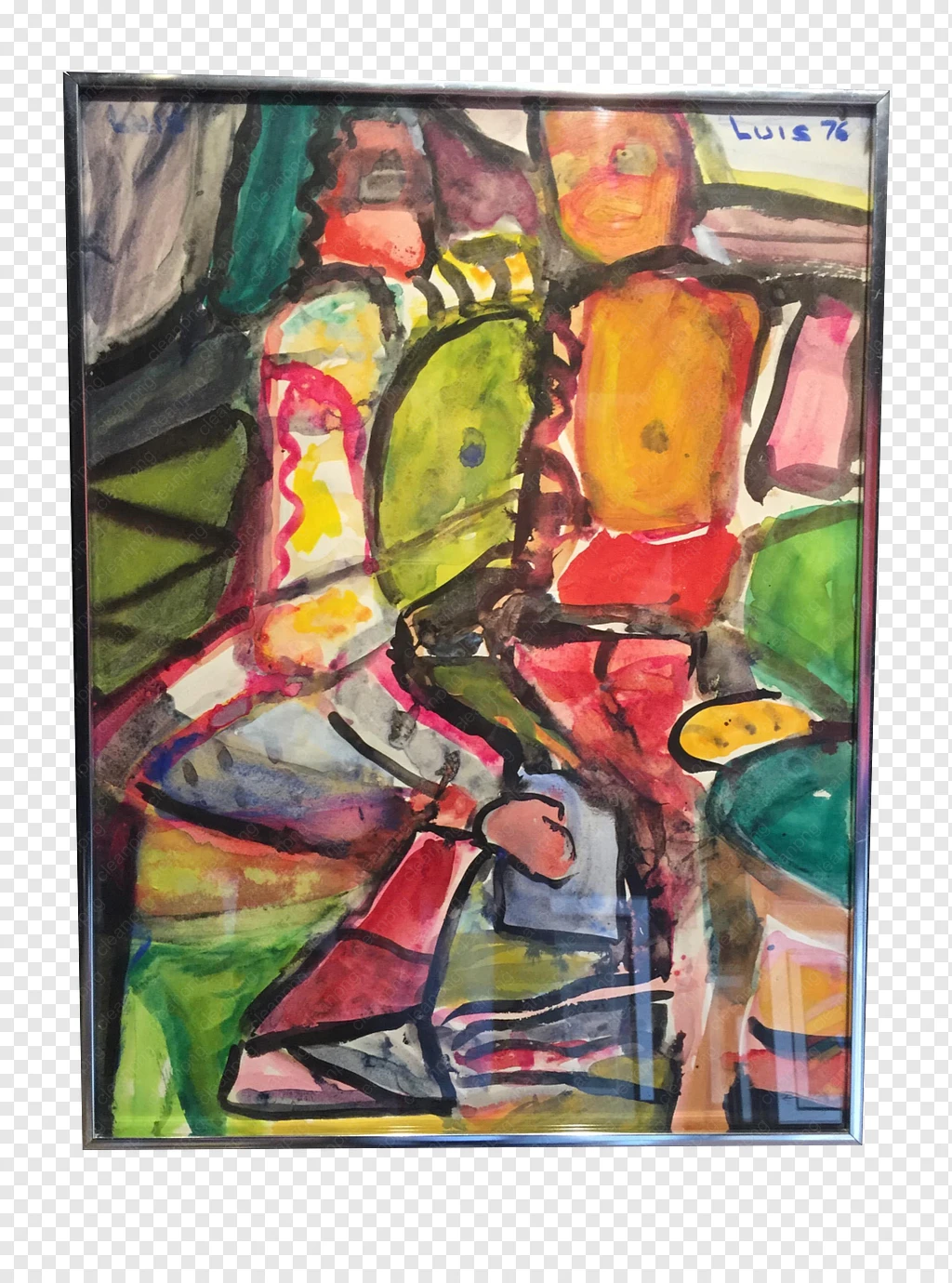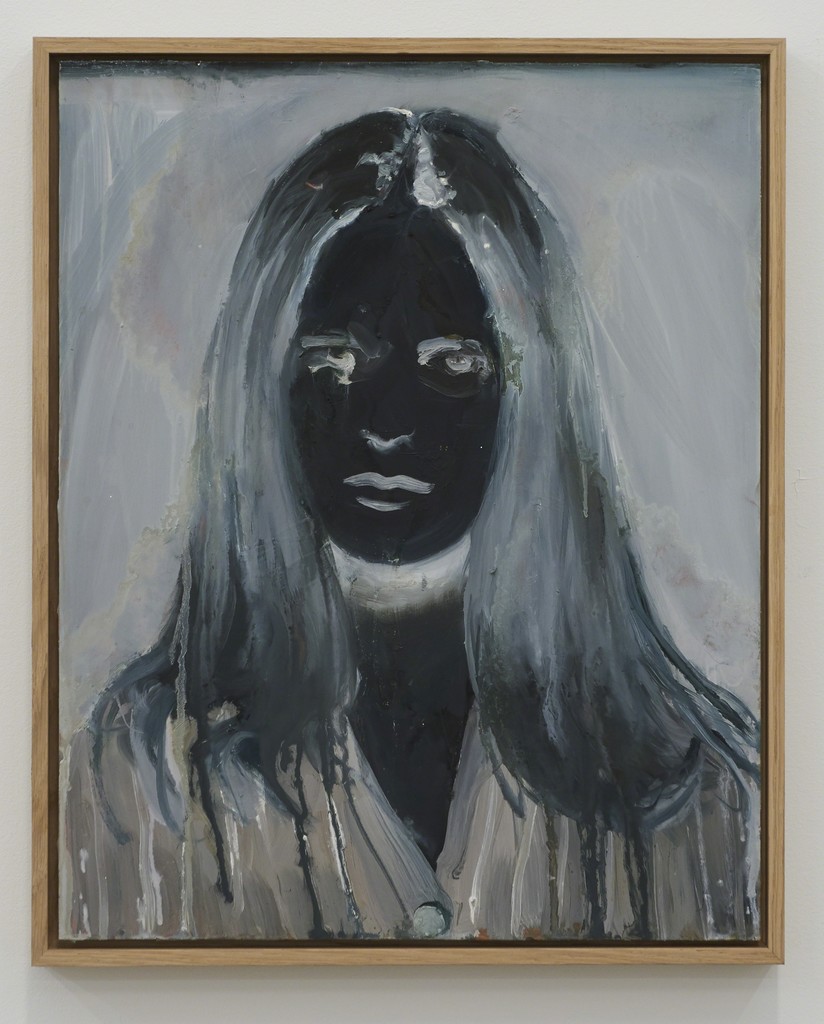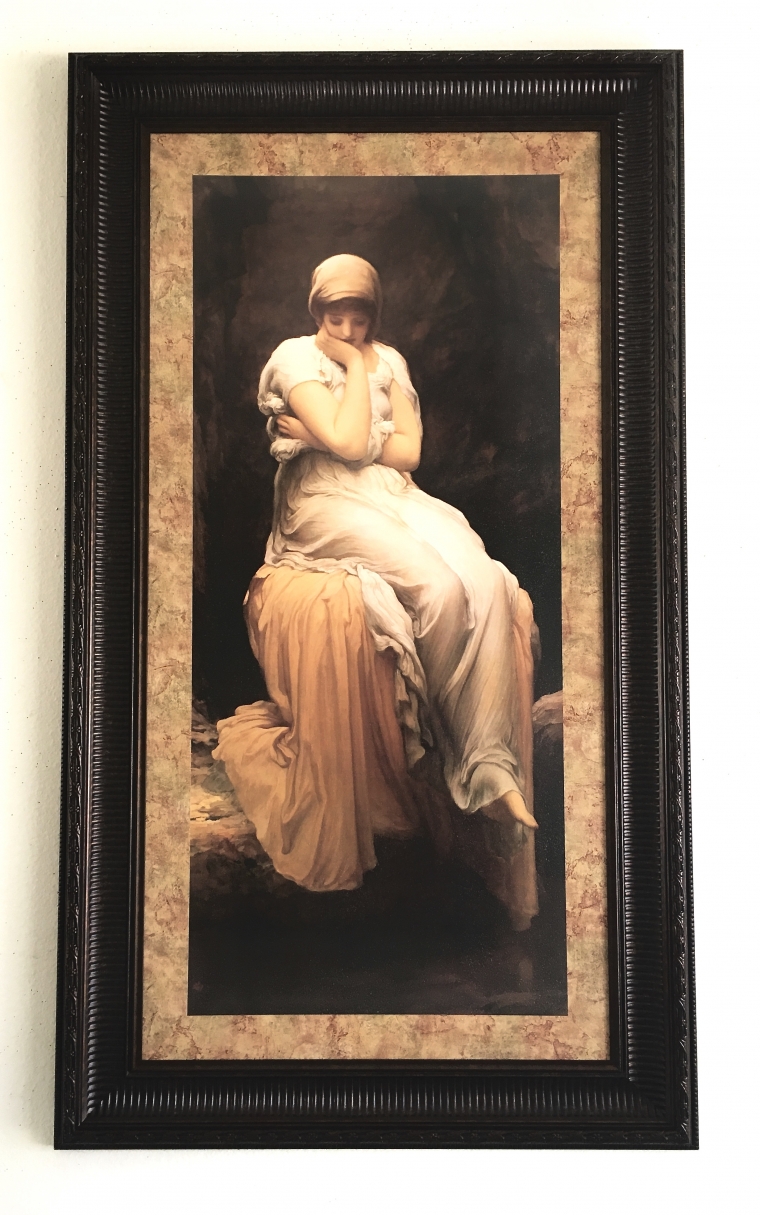 First known reclining nude in Western Art. Introduced the female nude as subject.
Jean Auguste Dominique Ingres, Le Bain Turc (The Turkish bath), 1862, oil on canvas, 108 × 110 cm, Louvre, Paris
1 Famous2 Fun Facts3 Related Articles4 References5 Some Examples of Figurative Art Artwork
Upper Paleolithic art, c. 17,300 years old, showing aurochs, horses, and deer. Lascaux, France
Ein Meerhafen ("A Seaport"), a figurative landscape by the Austrian artist Johann Anton Eismann (1604–1698), which depicts buildings, people, ships, and other features that can be distinguished individually; by contrast, the abstract landscape below suggests its subject matter without directly representing it
John Everett Millais (1854–1860) Christ In The House Of His Parents
Pablo Picasso Weeping Woman 1937 Tate © Succession Picasso/DACS 2018
Figurative Art is a type of art that is based on real-world objects, people, or scenes. It is also known as Figurativism and dates back to ancient Greece. It is the opposite of Abstract Art.
Figurative art, sometimes written as figurativism, describes artwork (particularly paintings and sculptures) that is clearly derived from real object sources and so is, by definition, representational. The term is often in contrast to abstract art:
From the early Renaissance, Mannerism and the Baroque through 18th-, 19th- and 20th-century painting Figurative art has steadily broadened its parameters. An important landmark in the evolution of figurative art is the first known reclining nude in Western painting in Sleeping Venus (1510) by Giorgione.[5] It introduced the female nude as subject and started a long line of famous paintings.[6]
The formal elements, those aesthetic effects created by design, upon which figurative art is dependent, include line, shape, color, light and dark, mass, volume, texture, and perspective,[2] although it should be pointed out that these elements of design could also play a role in creating other types of imagery — for instance abstract, or non-representational or non-objective two-dimensional artwork. The difference is that in figurative art these elements are deployed to create an impression or illusion of form and space, and, usually, to create emphasis in the narrative portrayed.
Information Era Known Names Influencers Francis Bacon Giotto di Bondone Michelangelo di Lodovico Buonarroti Simoni Leonardo da Vinci Address
Figurative art is not synonymous with figure painting (art that represents the human figure), although human and animal figures are frequent subjects.
See also[edit] Abstract art Illustration Narrative art Neofigurative Art Realism (arts) Stuckism Notes and references[edit]
Neolithic rock art, over 7,000 years old. Cave of Beasts, Egypt
Figurative art is itself based upon a tacit understanding of abstracted shapes: the figure sculpture of Greek antiquity was not naturalistic, for its forms were idealized and geometric.[3] Ernst Gombrich referred to the strictures of this schematic imagery, the adherence to that which was already known, rather than that which is seen, as the "Egyptian method", an allusion to the memory-based clarity of imagery in Egyptian art.[4] Eventually idealization gave way to observation, and a figurative art which balanced ideal geometry with greater realism was seen in Classical sculpture by 480 B.C.[3] The Greeks referred to the reliance on visual observation as mimesis. Until the time of the Impressionists, figurative art was characterized by attempts to reconcile these opposing principles.[4]
Since the arrival of abstract art the term figurative has been used to refer to any form of modern art that retains strong references to the real world.[1]
The Figurative Art style is very common and can often be found in paintings and sculptures. Its origins can be traced back to the rock carvings or petroglyphs that were made by early man in the Paleolithic period. These are the early attempts of man to describe the world around them using art. Among the oldest paintings that use the concept of Figurative Art is a painting of an ancient Roman woman on a balcony. It can be found in the Getty Villa Museum in Pacific Palisades, California. The artwork has no name and the painter could not be identified, but it shows that from very early in history, man has been depicting human forms in paintings, portraits, and sculptures. A popular example of an artwork in this style is a painting called Christina's World, painted by American painter Andrew Wyeth in 1948. It shows a woman in a field looking towards a distant house. The painting features great detail and is very realistic. It can be found in the Museum of Modern Art in New York. In modern figurative artworks, human figures aren't as popular as they were previously. Photography is often blamed because people are much easier to depict in photographs. People are known to be among the most difficult subjects to paint. However, the real reasons are the artists and their expressive urges. Impressionists are said to be the first artists to make human figures less prominent in works of art. Their paintings only show impressions of human form with little detail. Figurative Art is very popular today. Works such as portraits, caricatures, cartoons, and many more are among the examples of art that follow this movement. An example of a popular modern painting in this style is Study for a Self-Portrait Triptych, which was painted by Francis Bacon in 1985 to 1986.
Nicolas Poussin (1594–1665), a French painter in the classical style whose work predominantly features clarity, logic, and order, and favors line over color, served as an alternative to the more narrative Baroque style of the 17th century. He was a major inspiration for such classically oriented artists as Jacques-Louis David, Jean-Auguste-Dominique Ingres and Paul Cézanne. The rise of the Neoclassical art of Jacques-Louis David ultimately engendered the realistic reactions of Gustave Courbet and Édouard Manet leading to the multi-faceted figurative art of the 20th century.
Alexander Coosemans (c. 1660) Still Life with Lobster and Oysters
Painting and sculpture can therefore be divided into the categories of figurative, representational and abstract, although, strictly speaking, abstract art is derived (or abstracted) from a figurative or other natural source. However, "abstract" is sometimes used as a synonym for non-representational art and non-objective art, i.e. art which has no derivation from figures or objects.
Famous Dempsey and Firpo by George Bellows, 1924 Berlin Street by Ernst Kirchner, 1913 McSorley's Bar by John French Sloan, 1912 The Swimming Hole by Thomas Eakins, 1884 Christina's World by Andrew Wyeth, 1948 Fun Facts Andrew Wyeth was crippled by polio when he painted Christina's World.
Figurative Art and Abstract Art are sometimes confused because there are techniques and themes present in both. Andrew Wyeth painted Christina's World during a time when Abstract Art was dominant. Related Articles Andrew Wyeth Francis Bacon Philip Guston Jacques Louis David Kitagawa Utamaro References http://www.
figurativeartist.org/figurative-art-history/ http://www.representart.com/what-is-figurative-art/ http://usacanvasartblog.com/figurative-art/ http://www.theartstory.org/definition-abstract-vs-figurative-art.
htm http://arthistory.about.com/od/famous_paintings/ss/andrew_wyeth_christinas_world.htm http://usacanvasartblog.com/figurative-art/ http://www.art.com/gallery/id–b12132/figurative-posters.htm Some Examples of Figurative Art Artwork
Joseph Csaky (1911–1912) Groupe de femmes (Group of Women), plaster
Modern figurative art can be seen as distinct from modern realism in that figurative art uses modern idioms, while modern realists work in styles predating post-impressionism (more or less). In fact, modern figurative art is more or less identical with the general current of expressionism that can be traced through the twentieth century and on.
Artist GiorgioneYear c. 1510Dimensions 108.5×175 cm (42.7×69 in) Evolution[edit]
Henri Matisse (1899) Still Life with Compote, Apples and Oranges
Untitled abstract expressionist landscape by the American artist Jay Meuser (1911–1963)
Canaletto (c. 1737) View of the Piazzetta and The Bassin of San Marco in Venice
Hidden categories: Webarchive template wayback linksPages using infobox artwork with autolinked artist field
1 Formal elements 2 Evolution 3 Architecture, townscape 4 History painting 5 Human forms 6 Landscape, seascape 7 Still life 8 Cave painting 9 See also 10 Notes and references
Picasso after about 1920 is the great exemplar of modern figurative painting, and Alberto Giacometti from about 1940 is the great figurative sculptor. After the Second World War figuration can be tracked through the work of Francis Bacon, Lucian Freud and the other artists of the School of London, and through pop art, neo-expressionism, and new spirit painting.
The term has been particularly used since the arrival of abstract art to refer to artists that retain aspects of the real world as their subject matter, though in a general sense figurative also applies retrospectively to all art before abstract art.
There are various kinds of wall art that you can use to embellish varied parts of your house. There are artworks painted on canvas and a few that are printed on paper or fabric. Some are framed while others are not. Depending on your property design some may be extra appropriate than others.
Metal Art - Metal art can include antique items or new artworks made from metal. This kind of art might be appropriate for numerous forms of properties , from conventional houses to modern minimalist city condos. Steel art can appear like a typical squarish piece of art work on canvas or look extra like wrought iron designs. These are a bit heavy and will need extra sturdy support to carry them up on a wall. They`ll have a southern Texan aptitude or look extremely fashionable relying on the design.
Wall Decals - Youngsters will like colorful wall decals made of stickers in their bed room or playroom. These are practical if your youngsters are young since you`ll be able to simply remove the stickers and change them with different designs. Some wall decals look subtle enough for the lounge or master `s bedroom. When you hire an apartment, these sticker art are preferrred because you won`t have to bore holes on the wall and might simply take away them when it`s time to move out.
Paintings - Paintings are traditional art pieces. They are often summary in kind or look traditional. There are a lot of various kinds of paintings you can select from to find an excellent topic , size and medium that may go along with your private home design and furniture style. Some canvas wall art might be framed or hung unframed if mounted on gallery wrapped canvas.
Tapestries - Tapestries are painted or printed on material from Africa or Asia. Tapestries add an outdated world aptitude to a home. The sort of wall decoration is usually forgotten as an art kind but seems to be benefiting from a comeback. There are reproductions or commercial sorts of tapestries and authentic hand painted tapestries made by indigenous individuals from numerous countries. They will also be made by modern abstract artists to go together with trendy house designs.
Mirrors - Mirrors don`t simply make a room look a lot bigger but will also be thought-about artistic if mounted on an ornamental frame. The frames will be made from elaborate wooden carvings or modern metals. Some frames are made from wood and made to appear like steel like silver, gold or bronze. These kinds of wall art look good in dwelling rooms, dining rooms and at the end of a hallway. Use any such wall decor if you want to make your rooms look larger.
Artwork Prints - Art prints are images printed on canvas. Giant -scales pieces are very enticing and contemporary looking. You can get these prepared - produced from art shops in any measurement you want. The images are taken by skilled photographers who take photos from varied places around the world. The images can show landscapes, seascapes, or portray tradition and food. Some pictures depict animals and metropolis skylines.
No matter what type of wall art you select to hold in your home. You`ll want to get one that you simply take pleasure in wanting at. Before buying wall decor, guantee that that the dimensions is good in your wall space. Pay attention to colors across the room and get artwork that contains a few of those colors. Avoid hanging artwork with the same coloration as your wall to make the artwork stand out.
IMAGE COLLECTIONS : Figurative Art Style