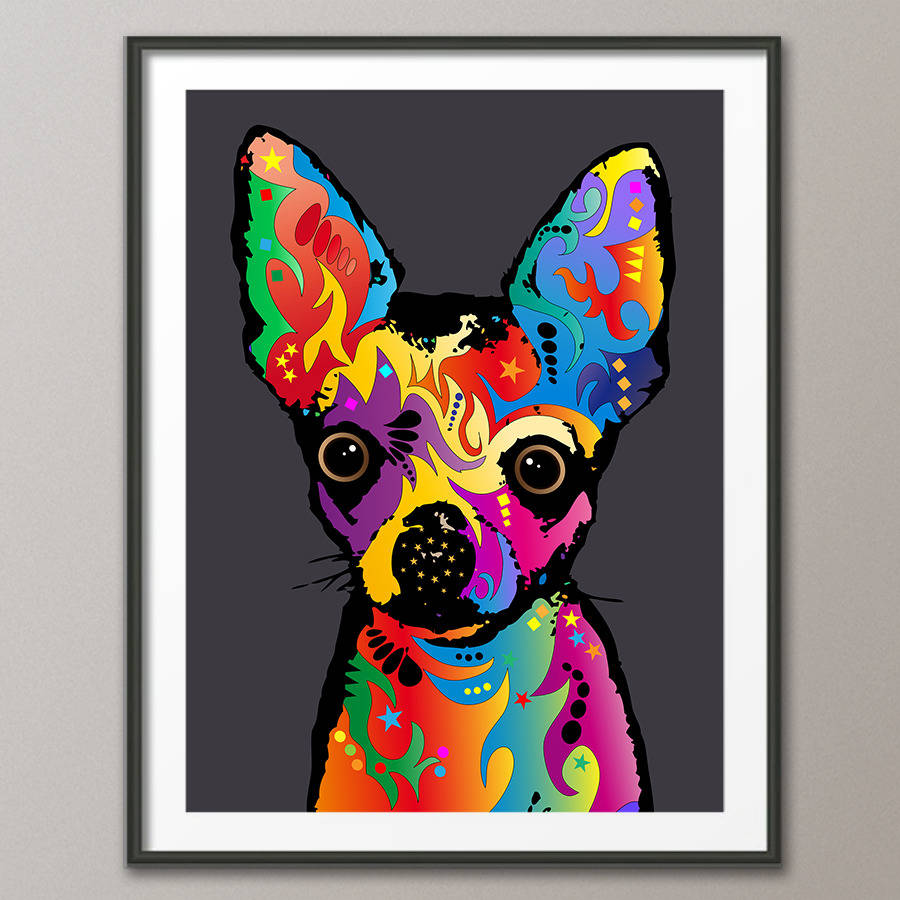 Enter your email and get an instant Coupon for Free 8″x8″ Canvas *
JavaScript seems to be disabled in your browser. You must have JavaScript enabled in your browser to utilize the functionality of this website.
Q: Hi there,I would like to find out the approximate cost of 3 x popart canvas prints. One canvas of each of my 3 children. I'm thinking of 50cm x 50cm, with 4 panels on each. I'm wondering if I could use a different image for each of the 4 panels, or whether it would have to be the same image repeated in each of the 4 panels per canvas? Many thanks, Jane
Roy Lichtenstein's work was majorly influenced by the comic book as well as popular advertising styles. According to him, pop art style wasn't just American painting; it was actually an industrial style of art.
There are a variety of cool designs that we have for you available in pop art style. If you don't believe it then give it a try yourself and you will be surprised! It is amazingly affordable as well as easy for you to turn your favorite images into pop art. So get ready to give it a shot and mix it all up!
BUY 1 GET 1 FREE CANVAS PRINTS Showcase Priceless Memories On Canvas
Pop Art was first introduced in the 1960's when it was called a modern art style. This style consisted of using the imagery of mass culture, mass production, and mass media. Nowadays, this style of art is mostly associated with the work of artists based in New York that began their work in the 1960's, such as Roy Lichtenstein and Andy Warhol.
There are several different styles of Pop art. The most common ones we have are listed below:
A: Dear Customer Greetings! Thanks for getting in touch with us. Please know that you can have the same image on the pop art and also if you want 4 different images than you just have to place order and mention in the comment box that you will send 3 additional images for the pop art. You can submit those image in the order ticket by logging in to your canvas champ account after you place the order. Please know that you will get comment box on the shipping and payment page after you proceed to checkout.Mention your doubts in that comment box and we will take care of it. Please let us know if we can help you further. Kind Regards Sam Canvas Champ.
Pet Glo Portraits are another style of pop art in which there is use of realistic brush strokes and texture with highly bright colors that can capture the true personality of any of your favorite pet such as dog or cat.
Andy Warhol himself was the biggest star of the movement called Pop Art. Throughout the span of his life, he turned the world of contemporary art upside down by using mass production ideas in his artworks.
We are the specialists of pop art as we can print and create top quality pop art on canvas for you. You will find a variety of options available on our website if you are interested in purchasing canvas prints of pop art. So go ahead and find yourself the most suitable pop art style and get your personal photos transformed into electrifying art pieces associated with pop art!
Pop Art on Canvas offer different styles in our pop art Canvas Prints
Buy One Get One Free offer apply on custom canvas print products only. Offer is not applicable for 8″x8″ canvas sizes. To get free print, first you need to add your desired size to the cart followed by another same size or lower size canvas prints (For example: If you have added 16X20 in your cart then you will get free another 16″X20″ Canvas Print OR it's lower size: for example 10″x10″, 8″x10 or any other lower sizes.
) Offer will be valid on the lowest price Canvas Prints added into your cart. Offer can be avail multiple times with separate orders. Not valid on previous purchases or in combination with any other offer.
Please note that CanvasChamp reserves the right to rescind, revoke or terminate this offer at any time, with or without cause. Discount does not hold any monetary value.
FLAT 20% OFF ON POP ART CANVAS PRINTS! use coupon code: POP20 | ENDS SOON
85% off on Canvas Prints + Free Standard Shipping on all orders above A$149! LOWEST PRICE GUARANTEED!
There are various kinds of wall art that you can use to brighten varied parts of your house. There are artworks painted on canvas and a few which can be printed on paper or fabric. Some are framed whereas others are not. Depending on your private home design some may be extra suitable than others.
Metallic Art - Metallic art can include vintage items or new artworks fabricated from metal. This kind of art can be suitable for varied types of homes , from conventional houses to trendy minimalist city condos. Steel art can appear to be a typical squarish piece of art work on canvas or look more like wrought iron designs. These are a bit heavy and can need extra sturdy assist to hold them up on a wall. They will have a southern Texan aptitude or look extremely trendy depending on the design.
Wall Decals - Youngsters will like colourful wall decals made from stickers in their bedroom or playroom. These are sensible if your kids are younger since you may easily take away the stickers and substitute them with different designs. Some wall decals look refined enough for the lounge or grasp `s bedroom. In the event you hire an apartment, these sticker art are ideally suited since you will not have to bore holes on the wall and can simply remove them when it`s time to transfer out.
Work - Work are basic art pieces. They are often abstract in kind or look traditional. There are many several types of paintings you may choose from to search out a great topic , size and medium that will go along with your own home design and furnishings style. Some canvas wall art may be framed or hung unframed if mounted on gallery wrapped canvas.
Tapestries - Tapestries are painted or printed on material from Africa or Asia. Tapestries add an old world flair to a home. Such a wall decoration is commonly forgotten as an art type however seems to be benefiting from a comeback. There are reproductions or business kinds of tapestries and authentic hand painted tapestries made by indigenous people from varied countries. They will also be made by fashionable abstract artists to go along with trendy residence designs.
Mirrors - Mirrors do not just make a room look much larger however may also be considered artistic if mounted on an ornamental frame. The frames might be fabricated from elaborate picket carvings or trendy metals. Some frames are made of wood and made to look like steel like silver, gold or bronze. These sorts of wall art look good in dwelling rooms, dining rooms and at the finish of a hallway. Use the sort of wall decor if you want to make your rooms look larger.
Artwork Prints - Artwork prints are photographs printed on canvas. Large -scales items are very enticing and up to date looking. You can get these prepared - made out of art shops in any size you want. The photos are taken by skilled photographers who take photos from numerous locations around the world. The pictures can show landscapes, seascapes, or portray tradition and food. Some pictures depict animals and city skylines.
No matter what type of wall art you choose to hang in your home. You should definitely get one that you just enjoy wanting at. Before purchasing wall decor, make sure that that the dimensions is right for your wall space. Take note of colors around the room and get artwork that contains a few of those colors. Keep away from hanging artwork with the same colour as your wall to make the artwork stand out.
IMAGE COLLECTIONS : Pop Art Canvas Australia